Industrial Technology

Pharmaceuticals
High-quality Manufacturing for High-quality Pharmaceuticals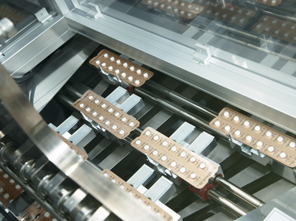 At Teijin Pharma, our dedicated Manufacturing Technology Group ensures that every step is optimized for efficiency and quality. Working closely with R&D and production facilities, the goal is seamless manufacturing at each phase, while a new quality control system adheres to the Good Manufacturing Practice standards used worldwide. Multi-vendor supply chains and our Business Continuity Plan ensure production even during natural disasters.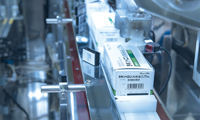 State-of-the-art Manufacturing
Laxoberon is produced on a fully automated, dedicated production line from mixing to packaging.
Medical Equipment
Medical Equipment with First-class Quality to Be Proud of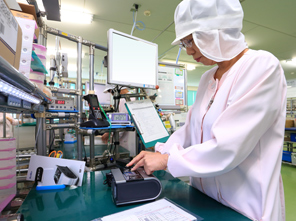 Our philosophy is that high quality should be achieved in each step within the manufacturing process, not by inspection. Everyday, we make our best effort to improve our manufacturing processes. This approach is called kaizen, and it ensures continuous higher quality. We even go a step beyond, paying regular visits to our suppliers' factories to help them verify & validate manufacturing processes to achieve higher quality as well.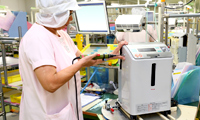 Efficiency & Commitment
Through the cell production method, employees gain a sense of commitment and responsibility for the production process. Touch panels to display operational steps and workstations that can be adjusted to employee height are other ways we generate efficiency and quality.
Utmost priority on safety and product quality: Regulatory Compliance
Business Fields